George Whittier
Chief Executive Officer
George Whittier is the Chief Executive Officer of Fairbanks Morse Defense. George is a growth-oriented leader focused on creating and implementing the vision, strategy, and values for the company to best serve its customers.
George re-joined the company in January 2020. He served as President of the Fairbanks Morse division from 2009-2012. He previously held leadership positions at Precision Castparts Corporation, Regal Rexnord Corporation, and the Morey Corporation. George serves on the Board of Beloit 200 and is also a Board Member of PDC, a manufacturer of hydrogen processing equipment.
George graduated from the University of Cincinnati with a BS in Mechanical Engineering Degree and an MBA from Queens University of Charlotte. Upon graduation, he joined Coltec Industries prior to it becoming EnPro Industries. He worked there 17 years, culminating as President Fairbanks Morse before leaving the company in 2012. George holds a Six Sigma Black Belt and is well versed in the 80-20 business philosophy.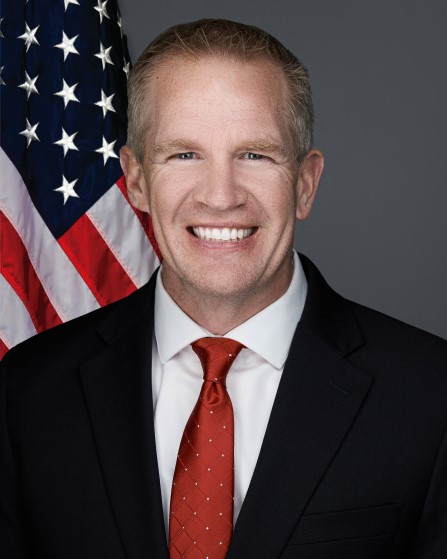 Jay McFadyen
Chief Commercial Officer
President of Fairbanks Morse Handling
Jay McFadyen leads the Business Development efforts across Fairbanks Morse Defense and is responsible for the Federal Equipment, Welin Lambie, and Maxim Watermakers business units. Jay's drive to understand customer challenges and find solutions guides our customer relationship philosophy.
Jay has come to Fairbanks Morse Defense from a three-decade career serving naval and marine customers. He has held executive leadership roles for marine equipment and services businesses at General Electric, Rolls-Royce, and Leonardo DRS. He has twice won GE Aviation's Engineering Accomplishment of the Year and has served on advisory boards at Boston University and Tufts University.
Jay graduated with a Bachelor's Degree in Mechanical Engineering from Tufts University, a Master's Degree in Mechanical Engineering from Boston University, and a Master's Degree in Business Administration from Boston College. He also holds certificates in Manufacturing Engineering from Tufts University and Executive Leadership from Dartmouth College and Oxford University.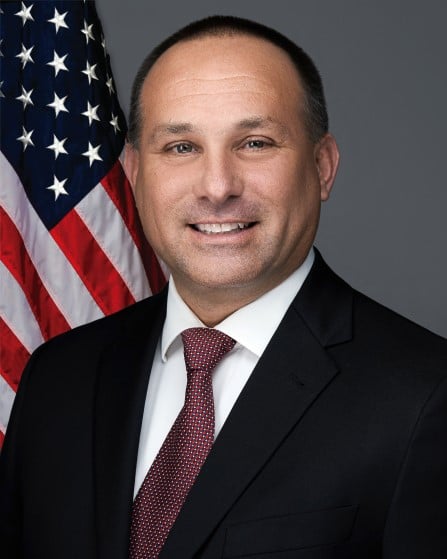 Mike Clark
Chief Operating Officer
President of Fairbanks Morse Engine
Mike Clark is a transformational leader focused on making Fairbanks Morse Defense a world-class supply partner. He is responsible for guiding FMD's operations, continuous improvement, engineering, R&D, supply chain, program management, new engine sales, and environmental health and safety programs.
Before joining FMD, Mike served as the Executive Vice President and General Manager of Operations at Atkore, Inc., a manufacturer and distributor of electrical materials. He spent 10 years in operational leadership roles across several divisions of Meggitt PLC, an aerospace, defense, and energy equipment manufacturing company based in the United Kingdom. His last role with Meggitt PLC was a Group Vice President of Operations. Prior to that Mike held roles of increasing responsibilities in quality, manufacturing , and continuous improvement with Groth Corporation.
Mike began his career as Business Development Manager and Principal Consultant for the Quality Institute of America, an international management consulting firm. Mike earned a Bachelor of Science in Maritime Administration from Texas A&M University in College Station, Texas. He also completed an Executive Strategic Management Program at the University of Oxford's Saïd Business School in Oxford, United Kingdom. In addition, he is a Six Sigma Black Belt, Master Lean Black Belt, and an AS 9100 Lead Auditor.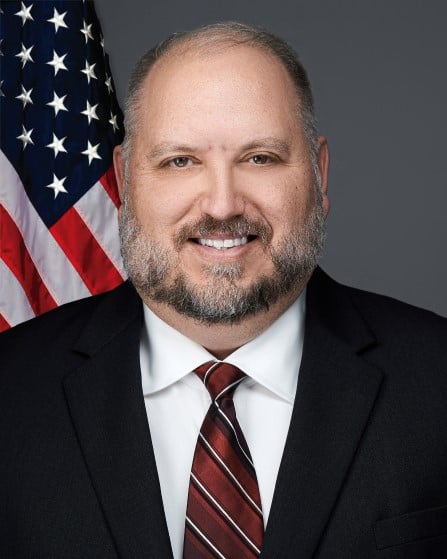 Tim Oswald
Chief Human Resources Officer
Tim Oswald is the CHRO for Fairbanks Morse Defense. In this role, he leads our Human Resources team. Tim brings over 15 years of HR experience, including HR leadership roles in significantly larger organizations including Regal Beloit Corporation and Springs Window Fashions.
Tim is also very active in his local community with service as a Board Member of the United Way Blackhawk Region, Vice Chair of the Greater Beloit Economic Development Corporation and he volunteers coaching both youth girls' basketball and varsity boys' basketball in his school district.
Tim graduated with a Bachelors of Business Administration from the University of Wisconsin – Madison with a double major in Management/Human Resources and Marketing. He also earned his MBA from the New York Institute of Technology.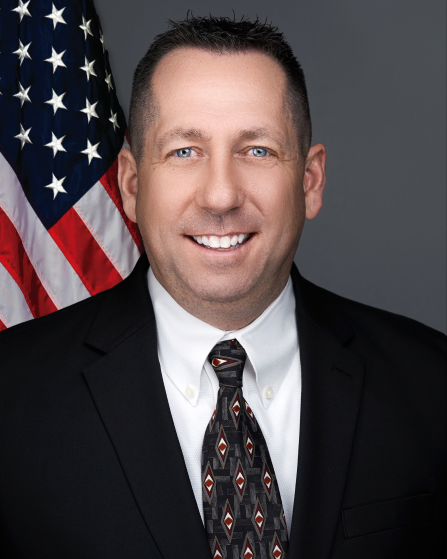 Crystal Brent
Chief Marketing Officer
Crystal Brent spearheads the marketing programs and strategies across all of Fairbanks Morse Defense (FMD). She is responsible for their growing family of brands, as well as driving customer experience and is deeply passionate about growing the FMD presence and brand within the naval marine industry.
Before joining Fairbanks, Crystal was the Chief Marketing Officer for Mercy Ships Canada, a non-profit which utilizes the world's largest non-military hospital ships to provide free surgeries in Africa. Prior to that, Crystal spent the bulk of her career at Rolls-Royce where she served in various sales and marketing capacities in their aerospace, defense, and marine industries.
She prides herself in having extensive international business experience, having lived all over the world on company assignments in Bergen, Norway; London, Bristol and Derby in the UK; Montreal, Canada; Houston, US; Singapore and Hong Kong. She also serves on the board of Radio Lollipop at the Morgan Stanley Children's Hospital in New York City. Crystal, a native of Canada, holds a Bachelor of Commerce from Queen's University.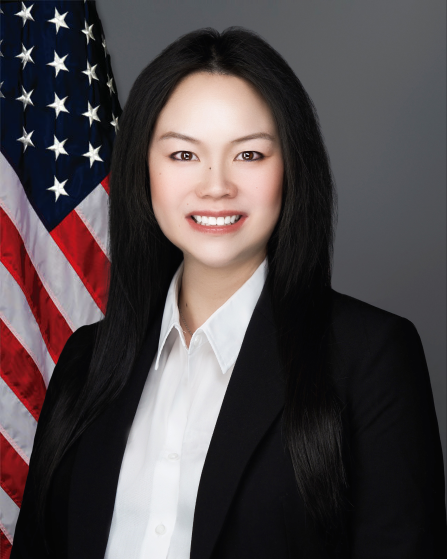 Charles Ferrer
President of Fairbanks Morse Marine Equipment
Charles Ferrer joined Hunt Valve Company (HVC) in March 2017 as the Vice President and General Manager of the Actuator Division. He was promoted to President in November 2017 and subsequently CEO in 2020. He worked with the tremendous team at HVC to more than triple revenue from 2018 to 2021. Charles assumed the role of President, Fairbanks Morse Marine Equipment in September 2021 upon the acquisition of HVC by Fairbanks Morse Defense (FMD).
Prior to joining HVC, Charles was a senior program manager at General Electric where he managed multiple programs winning over $100M in contracts. He graduated from the executive Manager Development Course at General Electric's corporate training facility in Crotonville.
Before entering the private sector, Charles was a U.S. Marine Corps F/A-18 fighter pilot. He deployed worldwide including flying over 350 combat flight hours during Operation Iraqi Freedom. He was awarded a Navy Commendation Medal and (6) Air Medals (Strike/Flight).
Charles has a Bachelor of Science in Mechanical Engineering from the U.S. Naval Academy and an MBA from The Ohio State University Fisher College of Business.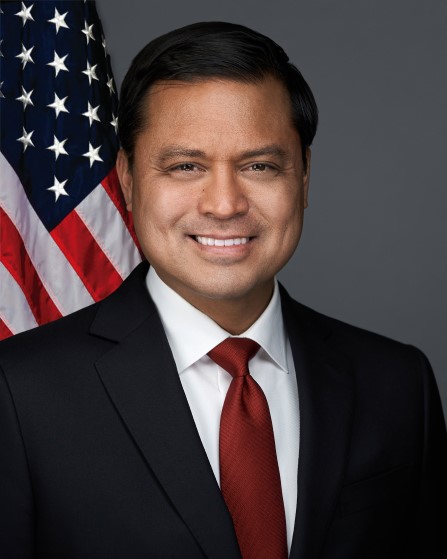 Nick Morgan
Vice President of Strategy
Nick Morgan is the Vice President of Strategy for Fairbanks Morse Defense. In this role, Nick is responsible for Fairbanks Morse's mergers and acquisitions activity, including front-end M&A sourcing and due diligence. He also leads strategic projects related to growth/new business opportunities.
Before joining Fairbanks Morse, Nick served as a Senior Manager at Bain & Company, where he led engagements in the Private Equity practice, conducting due diligence on acquisition targets for PE buyers. While at Bain, Nick also led strategy, operations and implementation projects for corporate clients, including F50 clients in the Aerospace & Defense sector. Prior to joining Bain & Company, Mr. Morgan served as an analyst in investment banking and private equity.
Nick earned a Bachelor of Arts in economics from Northwestern University in Evanston, IL and a Masters of Business Administration from Columbia Business School in New York, NY.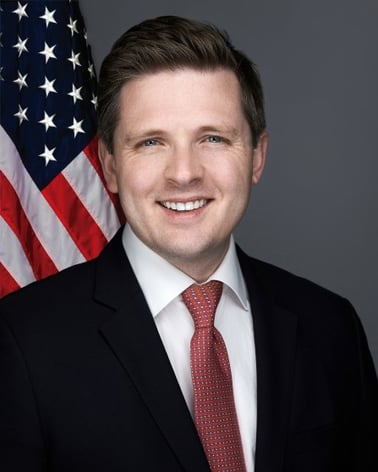 Keith Haasl
Vice President
General Manager of Fairbanks Morse Technology
Keith Haasl is the Vice President and General Manager of Fairbanks Morse Technology. In this role, he leads the Fairbanks Morse Technology division, which includes overseeing the development and deployment of artificial intelligence, advanced digital defenses, SMART engineering solutions, mission management and virtual reality enhanced services.
Keith started his career at Fairbanks Morse Defense as a Field Service Engineer in 1994 and held successive customer-facing leadership positions through 2015. He briefly served as a Program Manager in the defense industry and as a Plant Manager in the aerospace and industrial business space with responsibility for leading the operations, maintenance, program management, engineering, procurement, and quality teams before rejoining Fairbanks Morse Defense in 2020 as Vice President of Solutions.
Throughout his career, Keith has established a reputation throughout the industry for his unwavering dedication to customer support and a reputation as a trusted solutions-focused advisor for the defense contractor's naval defense customers. He is highly respected as a hands-on leader who works alongside his teams, sharing his broad experience and expertise.
Keith has a Bachelor of Science degree from Upper Iowa University and a Master of Business Administration from Cardinal Stritch University. He is a U.S. Army veteran (20th Engineer Brigade) and served in Saudi Arabia and Iraq during Operations Desert Shield and Desert Storm.