MILITARY DAVITS

Welin Lambie and Fairbanks Morse Defense have the experience and expertise needed to meet the rigorous requirements for Military davit applications. The mission requirements for both combatant and non-combatant platforms in the service of their respective countries have all seen a dramatic increase in the need to launch and recover small boats in ever increasing support roles.
All davits designed and manufactured by Welin Lambie are certified to military standards for Shock, EMI and Vibration, as well as operating under BS EN ISO 9001:2015.
SINGLE POINT PIVOT RANGE
PIV 3.0 / PIV 4.0
The PIV 3.0 / PIV 4.0 davit is a fully self-contained "palletized" system. The safe working load of up to 4,000 kg (8,818 lbs) makes it ideal for the operation of RIBs in the 5.5 to 7.5M range.
The PIV 3.0 / PIV 4.0 reduce the installation impact to either new builds or existing vessels. The davit has integrated power pack / accumulators that are factory installed with the complete electrical system.
Integrated into the davit, the boat stowage device can be configured for most hull forms. The performance of this davit can be enhanced with all electric / electronic falls tension, shock absorber and anti-pendulum RIB docking frame.
ALL ELECTRIC RANGE
PIV 3.6E
The PIV 3.6 E is a custom application davit that provides a low weight system and incorporates both shock and EMI requirements. The aluminium A-frame construction incorporates many other weight saving attributes. Components have been selected to meet the high duty cycle of mission requirements and the weight sensitivity of the combatant ship design needs.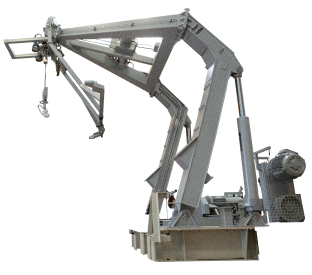 The PIV 3.6 E davit are supplied with variable speed power hoist / lower and luffing and has adjustable falls tensioning. The modular davit has bolting interfaces for ease of installation and full manual operation for all principal operations. Included are integrated boat chocks and RHIB docking frame.
Options include:
Full intergraded diagnostic system

Release hook

Davit head flood lights for night ops
DUAL POINT PIVOT RANGE
TWPIV 5.0 B
The TWPIV 5.0 B dual point davit is a self-contained "palletized" davit system that has a safe working load of 5,000 kg (11,023 lbs). This davit has all electric independent self-levelling constant tensioning and an all-electric main winch. An integrated hydraulic power pack / accumulator / cylinders provides the luffing, making the davit fully SOLAS approved.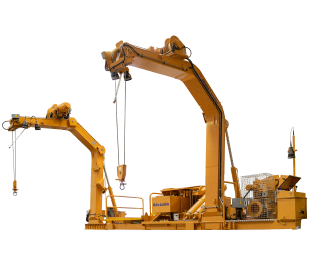 Incorporating a number of performance enhancing features that include:
Independent falls tensioning

Integrated boat stowage

Night ops flood lighting

Expandable hook centres

Safe working load of 5000 kg / 11,023 lbs
This davit is SOLAS compliant and is the primary davit of the United States Coast Guard.
TWPIV 5.0 A
The TWPIV 5.0 A dual point davit is a modular self-contained davit system that is designed for a minimum installation impact and delivering the small boat operational requirements.
Safe working load of 5000kg / 11,023 lbs

All-electric main winch

Integrated hydraulic power pack with accumulators for the davit luffing

Can be configured to operate from the vessels central hydraulic system

SOLAS compliant
Multi-Tasking Davits
LUM
Configured as a gantry type davit, offering significant flexibility over other davits for multi-tasking requirements. The standard type: LUM is a modular davit with electric winches and hydraulic luffing. The davit operations have variable speed hoist/lower/luffing with independent falls tensioning.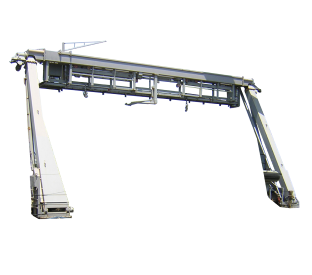 Special Application
FAO 10.0 A
The FAO davit has been designed to be installed on Dock Landing and Amphibious Assault Vessels for the operation of RHIBs and other small boats. This is a fixed davit that stows the deployable assets over the side of the selected vessel. The davit system has independent falls tensioning and can be operated as a single or dual point davit and is fitted with shock absorbers and boat stowage system.
This davit has completed EMI certification under MIL-SDT-461 E.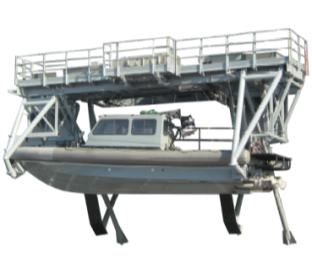 Options for this system include:
Davit diagnostic system with flat screen

Night ops flood lights

Release hooks
UDTD 3.2 A
The Welin Lambie type UDTD 3.2 E is an all electric overhead trackway davit interface with the standard Navy 7 M RHIB. Designed and developed for the installation in a hull pocket, the UDTD provides all electric operation. The davit provides variable speed operation for both hoist / lower and traversing in/out board, falls tensioning is also provided. The davit is also equipped for manual operation.
The davit is supplied with EMI certification to MIL-STD- 461 E and electrical certification to MIL- STD- 1399.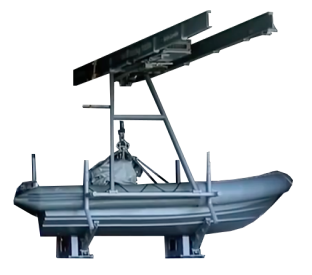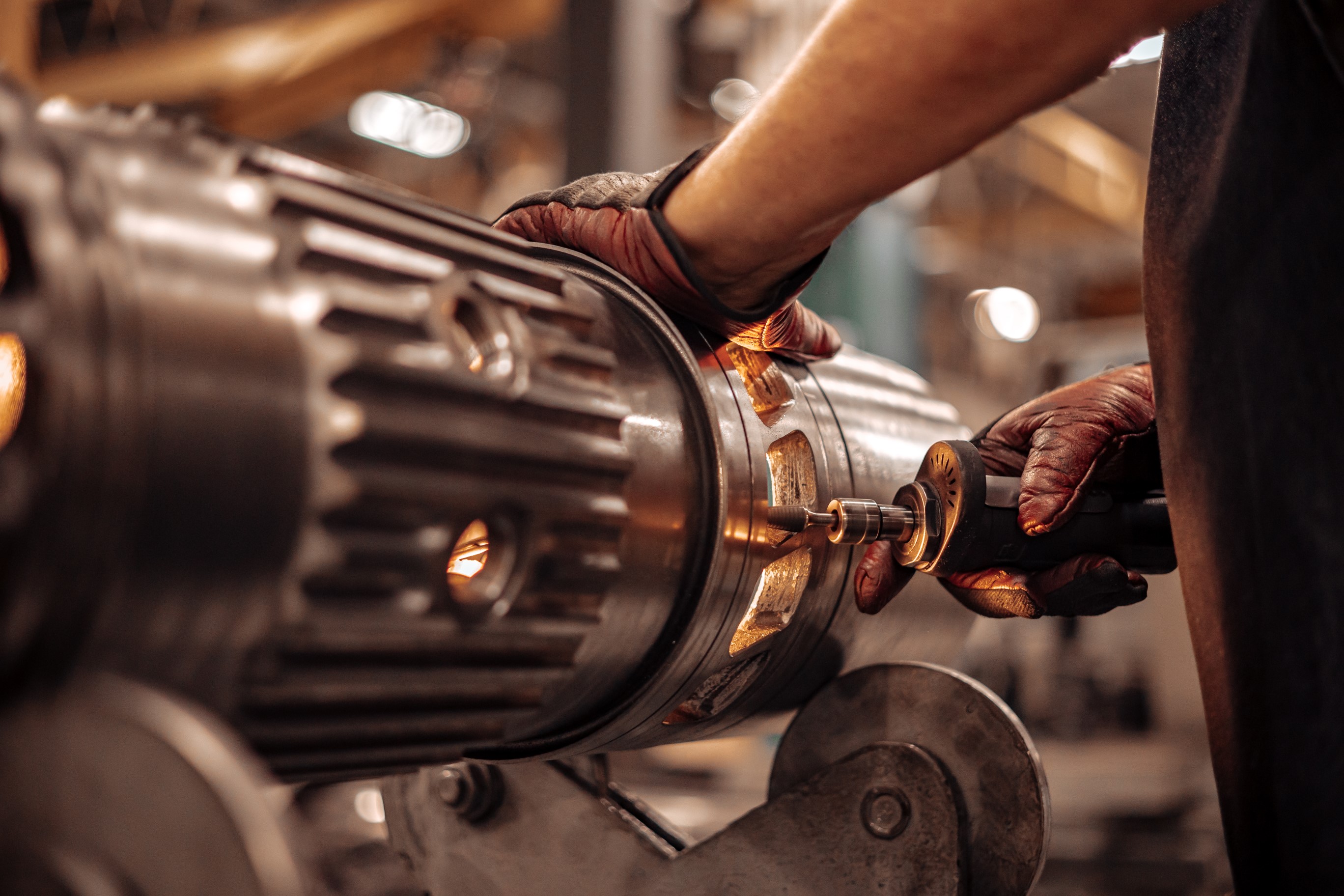 Parts & Service
Fairbanks Morse Defense offers an extensive portfolio of services to optimize performance, ensure reliability, and extend the life of your fleet - from the day its commissioned and for the many years that follow. Learn more about what our custom solutions can do for you.