Aircraft launch & recovery Equipment (ALRE) /
Aviation Support

With a background in aircraft carrier weapons/aviation handling, we also have experience working with NAVAIR/NAWC (Naval Air Warfare Center) ALRE systems. Whether the project involves manufacturing to build-to-print (BTP) NAWC drawings or developing a new bomb hoist, Federal Equipment Company is fully capable.
RAST SYSTEMS

(Helicopter Rescue Assist, Secure, and Traverse)
To supplement our other helicopter related products (e.g., heliports, helo hangar doors, etc.), FEC offers a full line of RAST equipment and replacement parts utilizing an extensive database of build-to-print OEM drawings. With substantial in-house manufacturing capability and a wide-ranging knowledge of shipboard equipment, FEC can expedite your parts order with a quick turn-around so ship's force operators minimize downtime on their critical systems.
JBD Manifolds
On aircraft carriers, one of the more distinguishable features on the flight deck is the catapult system's JBD. JBDs are deployed during flight operations while launching aircraft from the catapults. The JBD panels are raised and lowered to provide protection to adjacent aircraft and flight deck personnel from jet blast as taxing aircraft await the pending catapult launch. In order to sustain the significant heat generated by the jet blast, the JBDs are outfitted with cooling modules and manifolds that circulate sea water pumped up from below decks. FEC is a key contributor to aircraft launch and recovery equipment (ALRE) as one of only a couple qualified suppliers to manufacture the JBD Manifolds.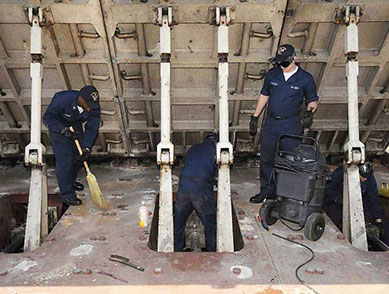 Aviation Ground Support Equipment
Our expertise extends to other branches of the military, having furnished common ground support equipment (GSE) for the US Army and Air Force. Aviation GSE is utilized to assist in the transport, maintenance and service of aircraft in between flights. FEC has manufactured and tested jet engine trailers and helicopter engine maintenance stands consisting of various steel and aluminum weldment assemblies in accordance with the stringent requirements necessary for handling flight critical engines/components.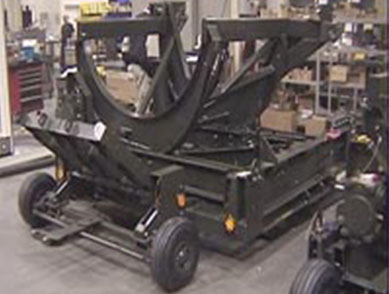 Aviation Ground Support Equipment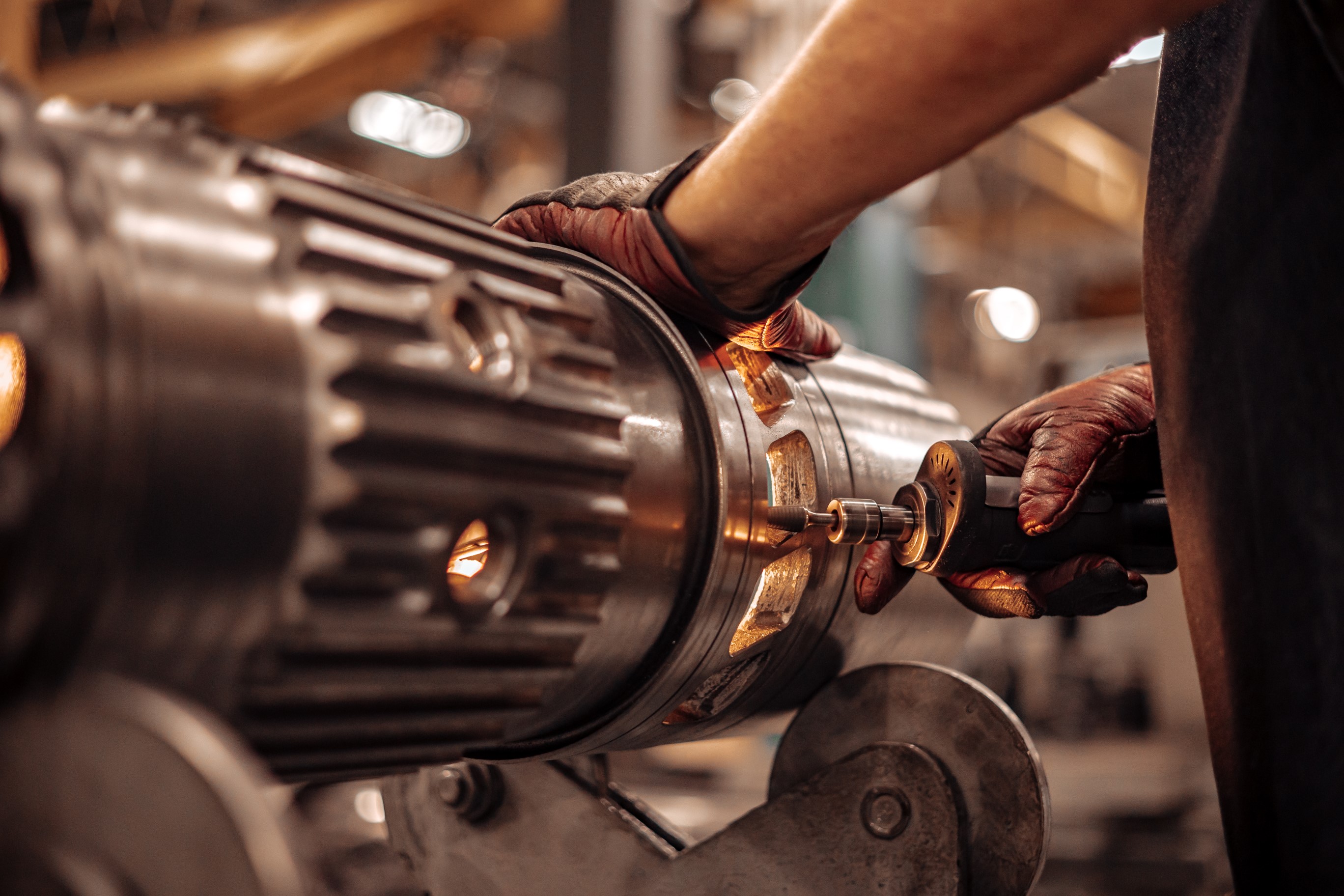 Parts & Service
Fairbanks Morse Defense offers an extensive portfolio of services to optimize performance, ensure reliability, and extend the life of your fleet - from the day its commissioned and for the many years that follow. Learn more about what our custom solutions can do for you.
Commercial Solutions

In addition to the defense industry, Fairbanks Morse Defense also works with the commercial industry. Our commercial customers can include municipal and nuclear power plants, hospitals, universities, and international stationary power applications.