Hull Closures / Doors

Along with shipboard deck machinery, Federal Equipment Company specializes in customized hull closures, specifically door and hatches, that come in a variety of shapes and sizes and applications. Since hull closures are critical to a ships survivability in maintaining compartmentation and watertight/weathertight integrity, FEC doors and hatches are designed, manufactured and tested to meet the most stringent requirements. As a leading hull closure supplier to the U.S. Navy and Coast Guard and their premier shipbuilders, FEC has a proven track record furnishing a multitude of doors that can be found on almost every class of ship.
Littoral Combat Ships (LCS)
Roller Curtain Doors
FEC designed and manufactured the helicopter hangar doors for the LCS Independence variant. These doors are also manufactured from aluminum and rated for 40 psf wind load. These port and starboard roller curtain door assemblies meet all the LCS specification requirements including shock and EMI qualifications.
"Deepwater" National Security Cutters (NSC)
Roller Curtain Doors
The NSC Class ships also prominently display FEC helicopter hangar doors on the flight deck. These heavy duty helicopter hangar door systems are an all-aluminum construction rated to sustain a 40 psf wind loading.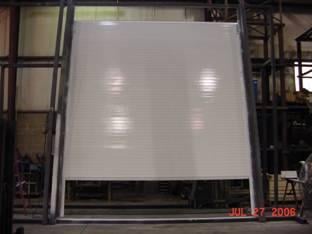 National Security Cutters
Roller Curtain Doors
T-AKE Class Ships
Roller Curtain Doors
FEC furnished all fourteen shipsets of the T-AKE hangar door assemblies. These doors consisted of flight deck/cargo doors with stainless steel roller curtains as well as helicopter hangar door assemblies rated at 60 psf.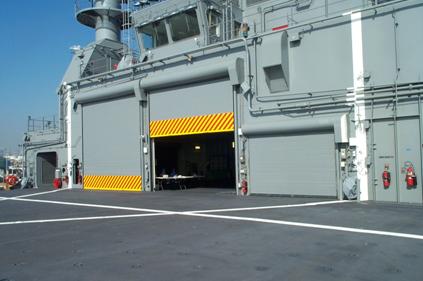 T-AKE Class Ships
Roller Curtain Doors
FEC also produced the A-60 rated "Fire Doors" for the T-AKE class ships. The fire doors are electromechanically operated solid panels and are utilized to separate the helicopter hangar area from the interior cargo handling spaces. The doors are fabricated using steel plate with A-60 fire rated insulation applied between the vertical and horizontal door stiffeners. An expandable "fire seal" is present around the perimeter of each door to provide a seal with the adjoining bulkhead to prevent the passing of heat and smoke in the event of fire. These doors have been fully tested and certified to meet the A-60 fire door rating requirements.
Helicopter Hangars
Federal Equipment Company has emerged as a leader in supplying, repairing and installing vertical rolling doors for both the United States Coast Guard and Navy. Federal Equipment Company supplies all repair parts for the helicopter hangar doors either directly from the OEM or manufactured in-house to exceed OEM requirements.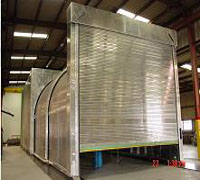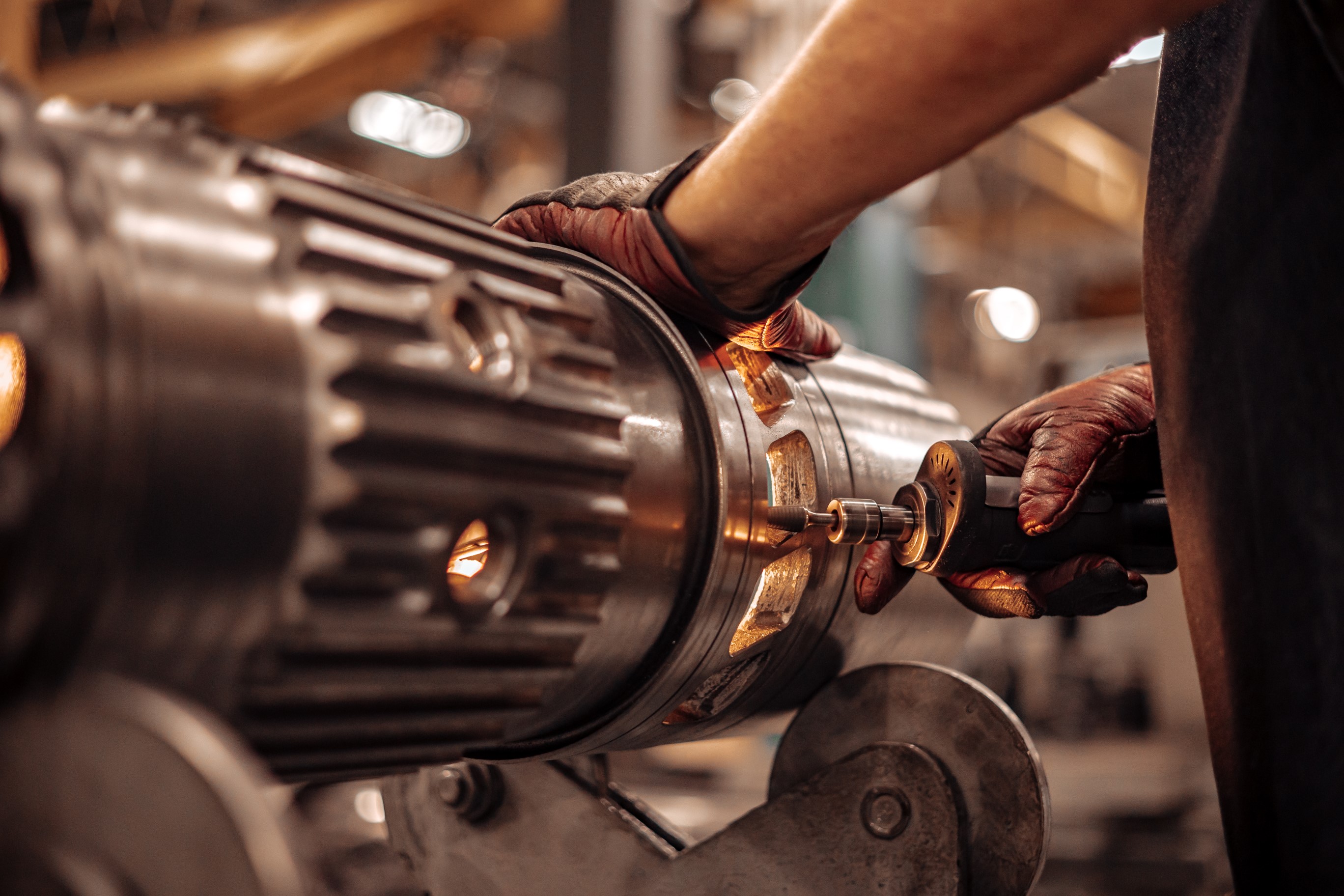 Parts & Service
Fairbanks Morse Defense offers an extensive portfolio of services to optimize performance, ensure reliability, and extend the life of your fleet - from the day its commissioned and for the many years that follow. Learn more about what our custom solutions can do for you.
Commercial Solutions

In addition to the defense industry, Fairbanks Morse Defense also works with the commercial industry. Our commercial customers can include municipal and nuclear power plants, hospitals, universities, and international stationary power applications.