WEAPON AND mATERIAL HANDLING

Since our inception, Fairbanks Morse Defense and Federal Equipment Company have provided our defense and commercial customers with innovative solutions to complex weapons and material handling problems. From unique conveyance systems transporting palletized goods to robust elevators moving heavy weapons to ammunition hoists carrying small arms, FEC has provided handling systems for any scenario no matter how challenging.
Advanced Weapons Elevator (AWE)
The Advanced Weapons Elevator (AWE) was developed collaboratively working with MagneMotion and key stakeholders from Newport News Shipbuilding and NAVSEA. Originating as a concept during the early phases of new aircraft carrier design studies intending to replace the Nimitz class carriers, the design was eventually selected for the CVN 78 Ford Class.
The main goal of the new weapons elevator was to improve the rate of weapons movement on the ship from magazines to the topside and visa-versa, commonly referred to as strike-up and strike-down. The AWE consists of a ropeless elevator system utilizing linear synchronous motors (LSM), advanced control systems, wireless technology, as well as many other innovative subsystems.
The initial AWE design endured extreme qualification trials including shock, vibration, and EMI tests along with extensive load and reliability testing. Ultimately, the AWE system successfully achieved the 24,000 pound rated load capacity and 150 feet per minute speed requirement exceeding the legacy system capacity and speed by over 200% and 150%, respectively.
Hoists
FMD has become the Navy's leading choice for specialized hoists utilized for critical handling of various weapons and cargo. Our hoists can be found throughout weapons magazines and aviation maintenance spaces on aircraft carriers and amphibious ships.
Most notably, FEC's development and production of a new concept, low headroom trolley type pneumatic hoist helped to resolve a fleet wide obsolescence issue. These hoists are typically used to facilitate weapons assembly and transfer onboard the ship. As such, they undergo extreme qualification and load testing including shock and vibration testing.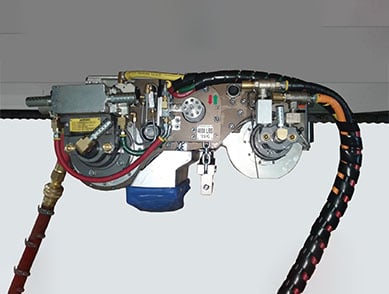 Additionally, we can furnish a variety of hoists for shipboard applications in accordance with customer requirements. Manual chain hoists, electric hoists, wire rope or chain, of varying capacities and lifts can also be provided. Related hoisting accessories such as pendant controls, monorails, turntables, and track clamps can be included upon request. All hoist components whether air, electric, or manual powered are tested and certified in accordance with applicable specifications.
Surface Mine Neutralization Systems (SMNS)
To supplement FEC's variety of Navy weapons handling equipment (WHE), our specialized weapons design team developed the storage and handling system for the Surface Mine Neutralization System (SMNS) working with Lockheed Martin Corporation. Implemented on mine counter measure (MCM) vessels such as the Avenger Class ships, the system is utilized to stow the SeaFox unmanned underwater vehicle (UUV). The SeaFox UUV's are deployed primarily for mine disposal as well as intelligence and surveillance missions.
The SeaFox storage and handling system consists of two main components, the rack and the hoist. The rack assembly provides safe and efficient stowage for the SeaFox and is fully shock qualified in accordance with MIL-S-901. The robust design is completely marinized incorporating shock isolation mounts to sustain the extreme forces of a shock event as well as sea states. The hoist assembly is utilized to lift and transport the SeaFox UUV's in preparation for launch. The motors are pneumatically operated with one motor to raise/lower the vehicle and another to traverse the space. The SeaFox drones are stored in two separate spaces so two hoists are required along with 3 unique racks per shipset.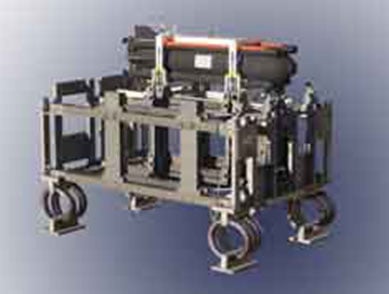 Surface Mine Neutralization Systems (SMNS)
Automated Shipboard Material Handling
As an innovative leader in shipboard material handling systems, FEC has been a key contributor to an Office of Naval Research (ONR) led consortium focused on automating cargo transfer and stowage onboard the ship with the goals of reducing manpower and improving material flow rates. As part of a five year program, we designed and developed a working prototype to automate shipboard material handling, referred to as High Rate Vertical to Horizontal Material Movement (HRVHMM).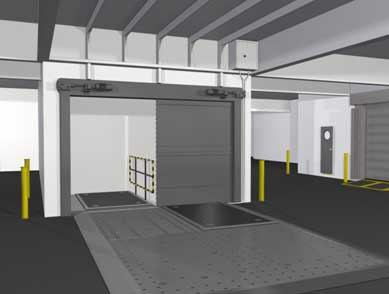 Automated Shipboard Material Handling
The HRVHMM system incorporates linear motors for both horizontal and vertical propulsion of an aluminum payload carrier rated to handle loads up to 6,000 pounds. The automated loading and unloading of the elevator coupled with a split elevator platform design helps alleviate many of the bottlenecks experienced by ships force during replenishment operations by smoothly transferring cargo from the storeroom horizontally to the elevator for vertical transport. Along with these additional capabilities, the ship can maintain the benefit of using the system as a conventional elevator as required.
The system consisted of one cantilevered split elevator platform with horizontal material movement in both the fore/aft and athwartship directions. With continued support from the ONR sponsored team, we modified and installed the HRVHMM on the USNS Washington Chambers (T-AKE 11) for operational sea trial testing.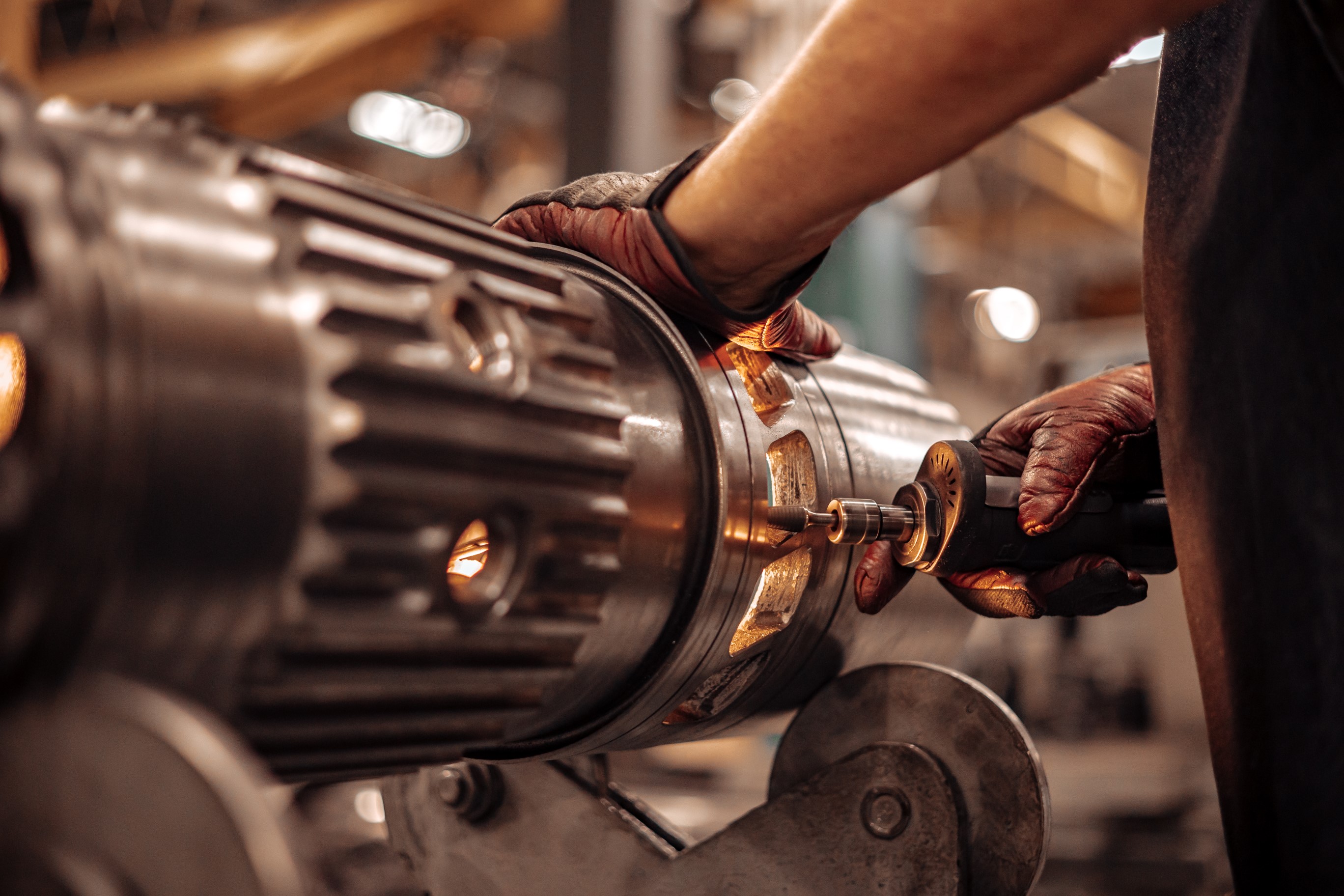 Parts & Service
Fairbanks Morse Defense offers an extensive portfolio of services to optimize performance, ensure reliability, and extend the life of your fleet - from the day its commissioned and for the many years that follow. Learn more about what our custom solutions can do for you.
Commercial Solutions

In addition to the defense industry, Fairbanks Morse Defense also works with the commercial industry. Our commercial customers can include municipal and nuclear power plants, hospitals, universities, and international stationary power applications.