Other systems and Products
Electronics Cooling Systems
The electronics cooling system is an electrically powered system used to cool, circulate, filter, purify and monitor the demineralized water used to cool various electronic equipment. It is a self-contained, modular, unit that controls the temperature of the demineralized water system by using seawater as the cooling medium.
Maxim manufactures the electronics cooling system for DDG 51 Flight III Guided Missile Destroyers. The electronics cooling system successfully completed Environmental Qualification Testing (EQT), including: Grade A Heavyweight Shock; Vibration Type I and Type II; EMI; Airborne & Structureborne Noise.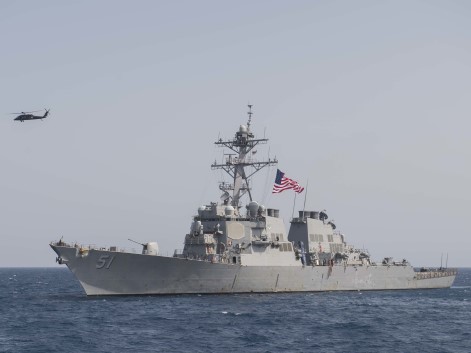 Electronics Cooling Systems
Resilient Mount & Snubber Assemblies
Fairbanks Morse Defense and Maxim manufacture resilient mount snubbers to Navy Standard Drawing 112-1889944 for use in conjunction with equipment being furnished by Maxim for DDG 51 Flight III. Maxim has developed the capabilities to manufacture resilient mount snubbers, for machinery mounts, to the following Navy Standard Drawings:
112-1889946

112-1889949

112-1889943

112-1889942

112-1889944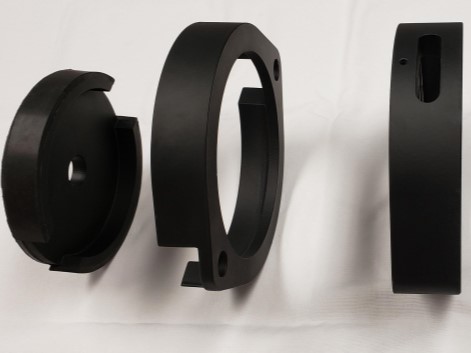 Mount & Snubber Assemblies
Heat Exchangers
Fairbanks Morse Defense and Maxim have been designing and manufacturing heat exchangers for water treatment and water handling equipment for over 70 years.
Maxim offers shell & tube and plate-type heat exchangers.
Material of construction include, but are not limited to:

90/10 CuNi

70/30 CuNi

Titanium

Other materials as may be required.

For 90/10 CuNi seamless tubing:

5/8 – 18 BWG to 20 BWG

3/8 – 20 BWG to 22 BWG

Other sizes as may be required.

Currently, Maxim manufactures tube bundles up to 34" x 27" x 88". The tube bundle pictured below is 32" Dia. X 56", weighing 1,400 lbs. Maxim has the ability to manufacture heat exchangers that exceed this size based on the technical specifications provided.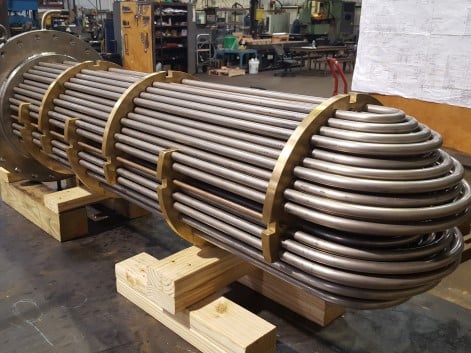 Custom Piping Assemblies
Fairbanks Morse Defense and Maxim's equipment capabilities extend to custom piping assemblies. Materials of construction include 90/10 Cu/Ni, 70/30 Cu/Ni, Monel, 304 Stainless Steel, 316 Stainless Steel, Super Duplex Stainless Steel, Titanium and other materials as needed.
We are qualified for the following:
S9074-AR-GIB-010/278: Requirements For Fabrication Welding & Inspection, And Casting Inspections And Repair For Machinery, Piping, And Pressure Vessels
T9074-AS-GIB-010/271: Requirements For Non-Destructive Testing Methods
S9074-AQ-GIB-010/248: Requirements For Welding And Brazing Procedure And Performance Qualification
MIL-STD-278: Welding and Casting Standard
MIL-STD-1689: Fabrication, Welding and Inspection of Ship Structure
MIL-STD-2035: Nondestructive Testing Acceptance Criteria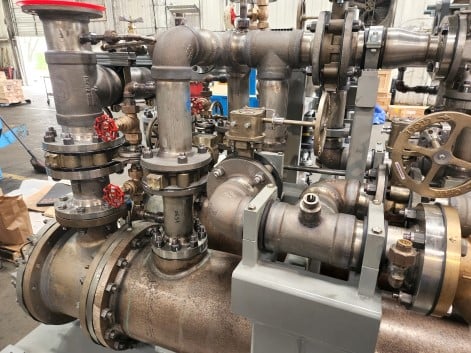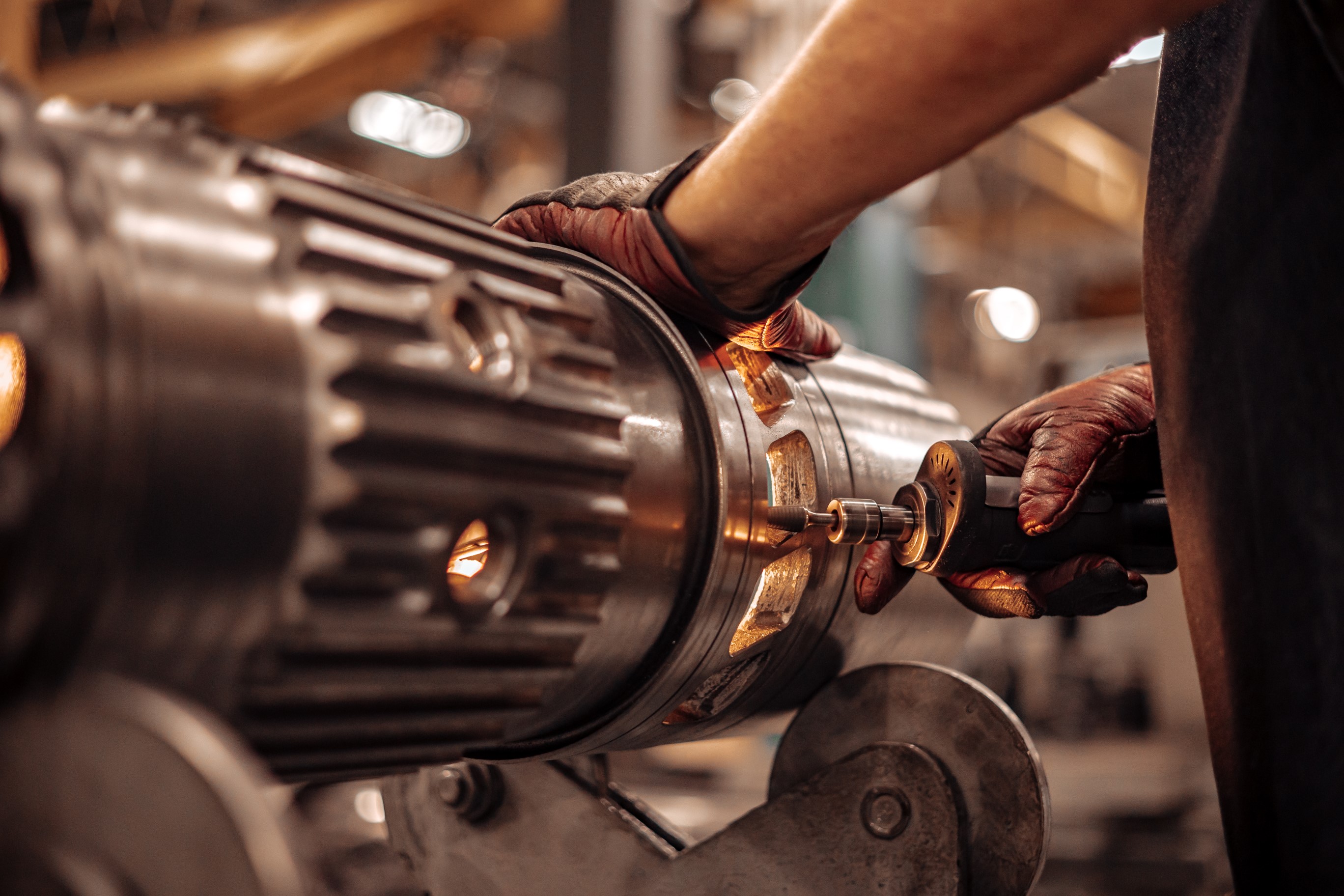 Parts & Service
Fairbanks Morse Defense offers an extensive portfolio of services to optimize performance, ensure reliability, and extend the life of your fleet - from the day its commissioned and for the many years that follow. Learn more about what our custom solutions can do for you.
Commercial Solutions

In addition to the defense industry, Fairbanks Morse Defense also works with the commercial industry. Our commercial customers can include municipal and nuclear power plants, hospitals, universities, and international stationary power applications.