CONTROLS

FEC has significant expertise developing controls for complex electromechanical systems. Whether the system requires a more traditional control panel with mechanical relays, pushbuttons and lights or an advanced touch screen suitable for the harsh marine environment, FEC has the capability to fulfill your control demands. Working with operators to establish the optimum concept of operations (CONOPS) for various weapons and material handling systems to produce the ideal control systems has become an FEC specialty. As a result, our engineers are experienced with programmable logic controllers (PLC's) and related software to include condition based maintenance (CBM) and system diagnostics features in our systems. FEC developed control systems also take into account all the necessary safety features to include interlocks, position and speed sensors, travel limit switches, overspeed devices, audible alarms, lighting, etc., to ensure the safe and reliable operation of our shipboard equipment.
Human Machine Interface (HMI)
One of the more notable features on FEC's Advanced Weapons Elevator (AWE) system is the first fully qualified Human Machine Interface (HMI) Operator Stations. These unique panels are the first touchscreens implemented on an aircraft carrier that have successfully undergone all the exhaustive tests to meet EMI, shock, and vibration requirements necessary for use in a shipboard weapons systems. The HMI provides a user friendly multi-screen interface while allowing more panels and data to be displayed at multiple deck locations simultaneously in a much more compact space relative to traditional panels. The software based HMI application also permits added flexibility, troubleshooting and maintenance capabilities. Adaptable for use in other material and weapons handling systems, the HMI operator stations increase ship's force control and communication as well as system monitoring and diagnostics to maximize operational functionality and readiness.
Control Panels
Motor controllers, operator stations, power panels, disconnect switches/panels, and junctions boxes can all be furnished by FEC in accordance with the previously mentioned electrical specifications. FEC has significant experience with electrical enclosures of all kinds and can perform the electrical design, assembly and testing required to ensure our deck machinery meets the fit, form and function desired for Navy shipboard use.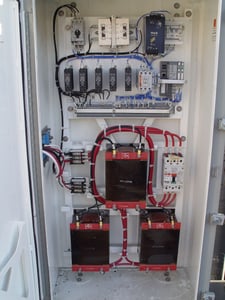 Programmable Logic Controllers (PLCs)
Today many shipboard systems have increased automation requiring digital controls, solid state relays in lieu of electromechanical relays, and invoke PLCs for increased service life, reliability, flexibility, and compatibility with newer technology. FEC has a solid background incorporating PLCs in weapons and material handling systems, particularly in the elevator and conveyor arena.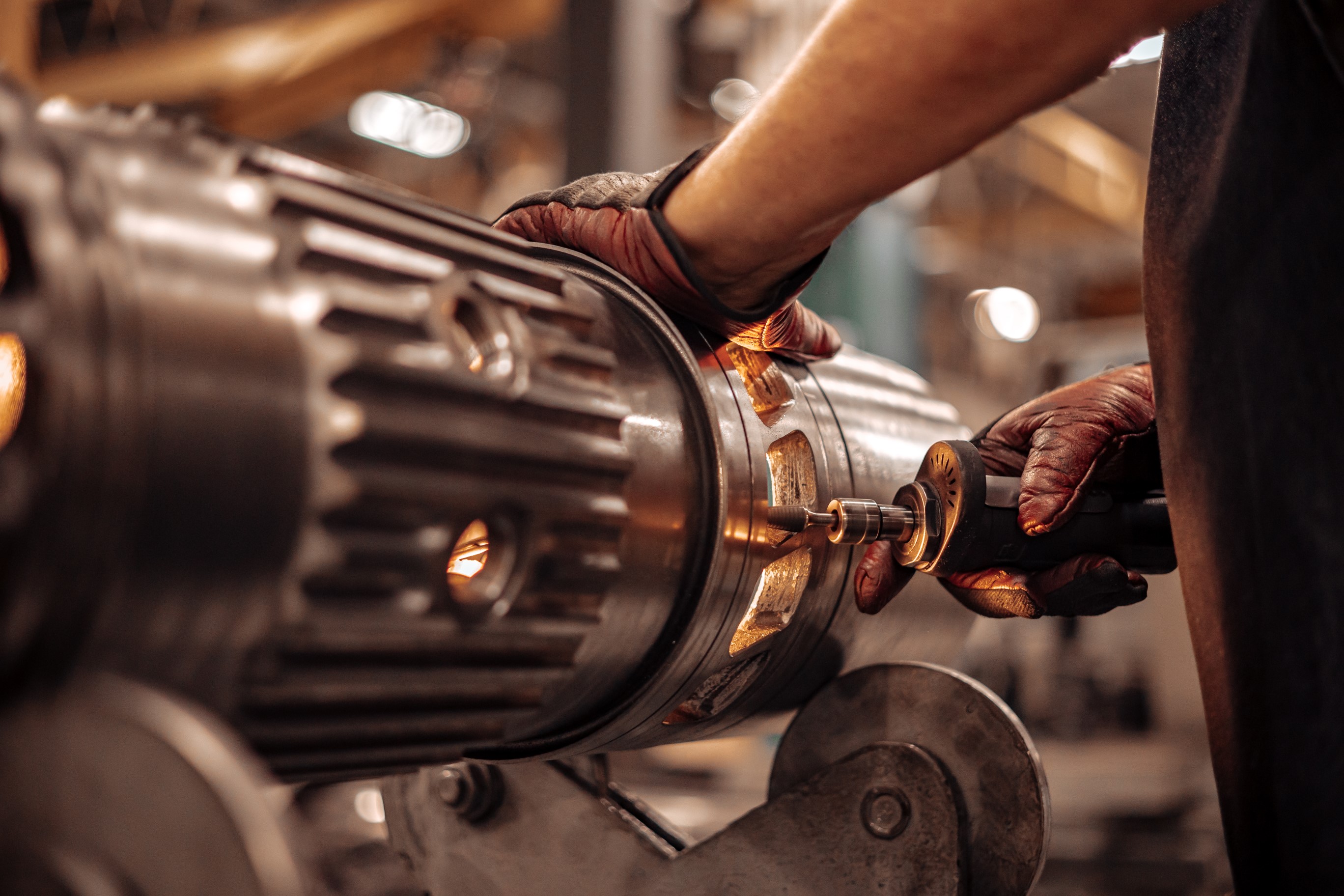 Parts & Service
Fairbanks Morse Defense offers an extensive portfolio of services to optimize performance, ensure reliability, and extend the life of your fleet - from the day its commissioned and for the many years that follow. Learn more about what our custom solutions can do for you.
Commercial Solutions

In addition to the defense industry, Fairbanks Morse Defense also works with the commercial industry. Our commercial customers can include municipal and nuclear power plants, hospitals, universities, and international stationary power applications.