THE POWER OF PEOPLE
Although we are global leaders in integrated power solutions, the most important part of Fairbanks Morse Defense isn't mechanical power. It's people. We are a team of driven, innovative individuals, and our corporate culture is grounded in shared core values.
Fairbanks Morse Defense is pacing slightly above the industry's average for diversity within its leadership ranks. The turnkey service provider's board and executive team comprise 27% women and minorities, compared to the industry average of 25%. The total FMD workforce is currently 32% diverse. The report does not include DEI stats for its recently acquired companies.

We're working to ensure our workforce reflects the diversity of our community, which has a rich representation of different voices, cultures and life experiences. FMD is establishing a cross-functional committee of FMD women, minorities and other company representatives to create a diversity roadmap that will drive the development of strategies and actions the defense contractor will take to strengthen its Diversity, Equity and Inclusion (DEI) practices. The process starts with examining FMD's current recruitment practices, retention efforts, community partnerships, and leadership pathways and talking with employees to gain insight into their experiences and identify potential opportunities. This insight will help the committee identify strategies to increase DEI in workforce recruitment and retention, professional development and training, internal communications, culture, leadership pathways, community partnerships and more. Once the diversity roadmap is completed, the committee will oversee the deployment of these strategies while continually measuring impact and identifying new ways to establish a companywide culture that fosters DEI.
As a team, we not only take our individual and collective excellence very seriously; we maintain a philosophy of safety, mutual support, inclusion, and recognition. We're particularly proud to have earned the loyalty of a steady number of long-term employees joining our Quarter Century Club after 25 years of service. When it comes to the safety of our workers, we treat every potential hazard from pandemic precautions to industrial protective equipment and routine training with the same uncompromising standards, keeping our people as safe as possible.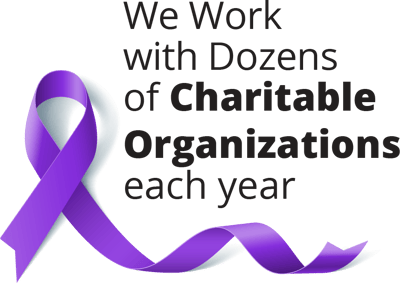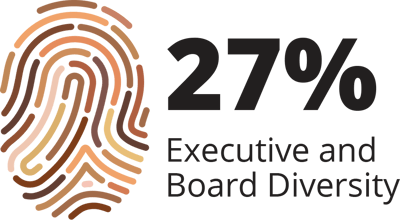 The Fairbanks Morse Defense commitment to people extends outside our own walls, into the communities around us. We regularly sponsor and participate in a range of events and programs to provide career training, disability assistance, food relief, and funding for a range of excellent organizations. We support U.S. service members whose missions are at the core of our business through The Wounded Warrior Project, and we help spark the imaginations of future engineers in the LEGO Robotics STEM club. And from the YMCA to the local fire department of our Wisconsin headquarters, our employees are always finding ways to make lives better, working with dozens of charitable organizations.
As a company and as a team of individuals, Fairbanks Morse Defense puts people first. By taking action to improve the lives of people both within our workforce and as part of the wider community, we are powering the world forward to be better for everyone.